---
Ashley & Carlie Terradez are coming to GraceLife!
We are so blessed to have Ashley and Carlie Terradez coming to the Cape to minister at GraceLife Stellenbosch and Tygerberg! You do not want to miss out on this amazing opportunity to receive ministry from them. Ashley and Carlie are graduates of Charis Bible College and have worked for Andrew Wommack Ministries in Colorado for many years. Now, together, Ashley and Carlie travel the world teaching the Word of God and helping believers to know and walk in the promises of God.
SUNDAY, 2 SEPTEMBER 2018
9:30 AM – TYGERBERG CAMPUS (CARLIE WILL BE MINISTERING)
9:30 AM – STELLENBOSCH (ASHLEY WILL BE MINISTERING)
6:00 PM – STELLENBOSCH (ASHLEY AND CARLIE WILL BE MINISTERING)
You can also join us live on FaceBook for a live-stream of the Stellenbosch services.
Recommended Posts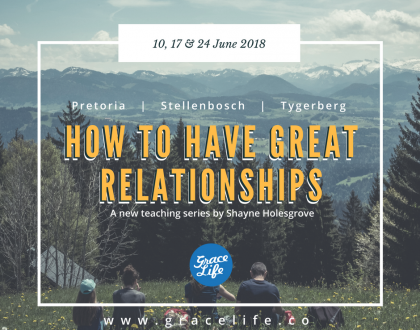 June 08, 2018
April 26, 2018